NETBOOKIT DEECD TIER 1 DMZ SETUP - Microsoft ISA Server
Use this document if your school is using a DEECD TIER 1 DMZ setup. Your school will have a Microsoft Server with MS ISA as a DMZ.
1 – Open "ISA Server Management" on your school's DMZ box.

2 – Create a new "Web Server Publishing Rule"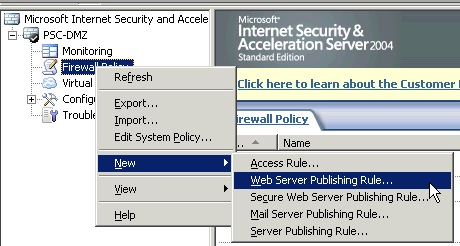 3 – Give the Access Rule a name.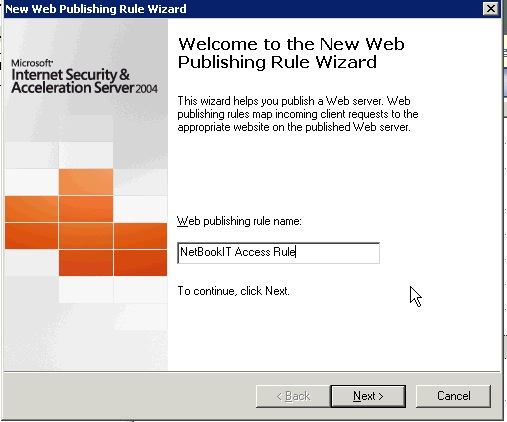 5 – Set the access to "Allow"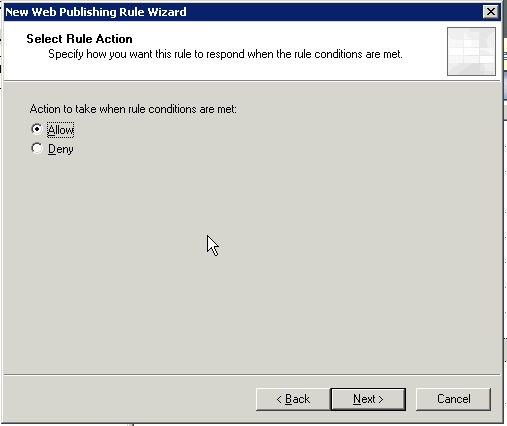 5 – Enter the IP address of NetBookIT's host server and TICK "Forward the original header......." box.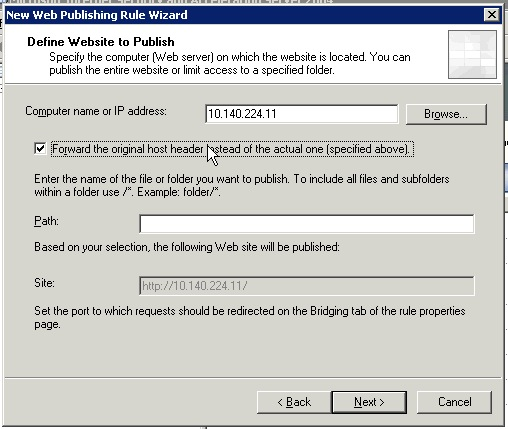 6 – Select "Any domain name" in the "Accept requests for:" box.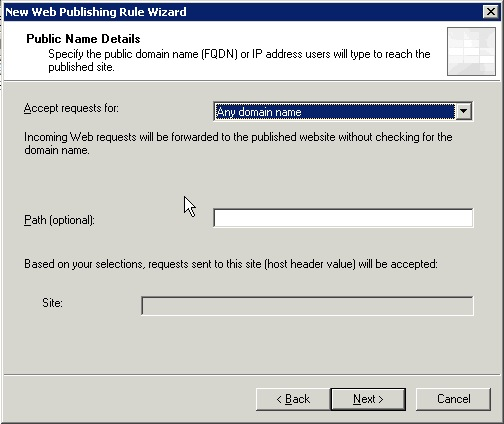 7 – Select the "Web Listener" you want to Publish NetBookIT on (external IP that NetBookIT will be available from).
8 – Leave the default of "All Users" on the "User Sets" window.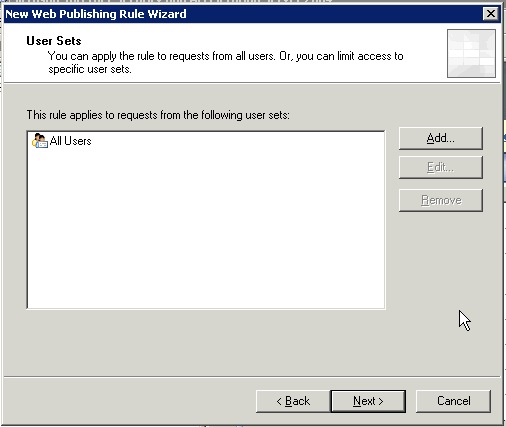 9 – Click "Finish"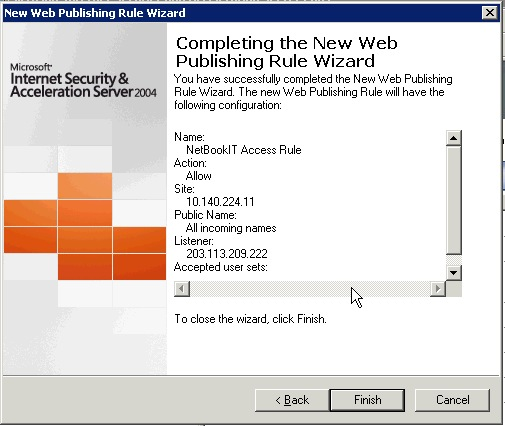 *** IF YOU ARE RUNNING NETBOOKIT ON PORT 80 ON YOUR SERVER SKIP to STEP 14
10 – Right click the rule just you created in the ISA Firewall Policy and click "Properties.
11 – Click the "Bridging" tab and tick "Redirect request to HTTP port".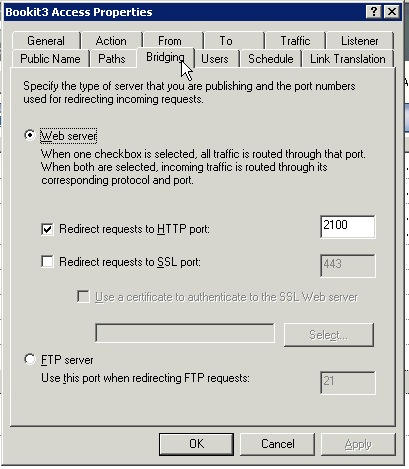 12 – Enter the port NetBookIT is running on in the port box.
13 – Click OK
14 – Apply the Rule to activate it.

NetBookIT should now be available on the web at the IP address of the Web Listener you selected. You will need to create a DNS entry to make it accessible via a name.