You require the .SD3 file created under SportsTrak.
Under Meet Manager for Swim
Use menu File > Import > Entries (MM 3.0)

Select the .SD3 file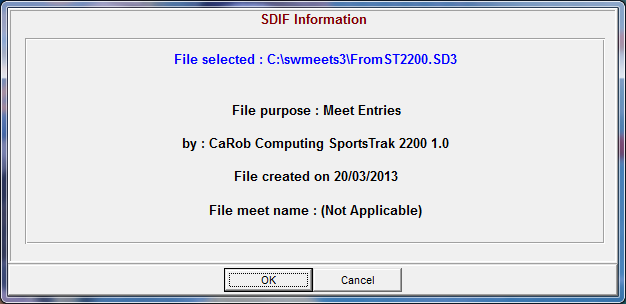 MM reads the file infomation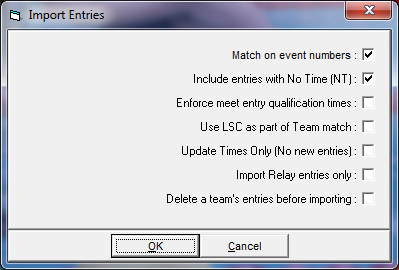 Check the default settings
Tick the first two options.
You should tick the last option if you are repeating a team's import.
You may get a warning window on Team Names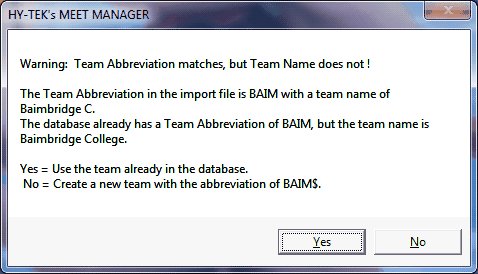 These screens warn that the school name in the SD3 file doesn't match exactly the name in MM. This is usually not a problem. In this example Baimbridge C is the SportsTrak team name but Baimbridge College is the MM name. Both are using the same code and they are clearly the same schools. This may occur for every team.
You will see processing and file errors will be displayed in an Exception Report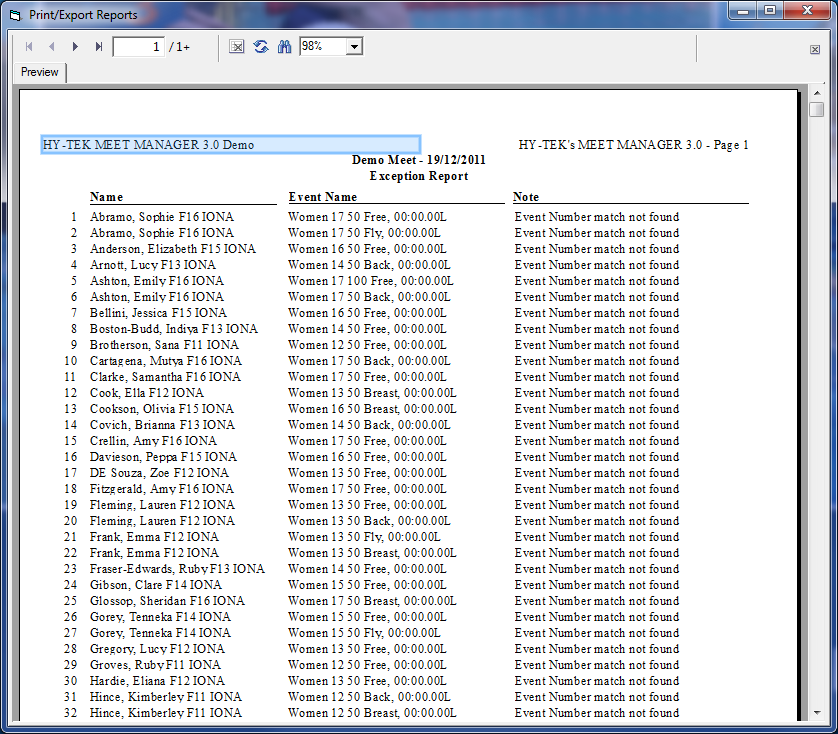 Import Problems
These errors are because I tried to import into another program of events where the events didn't match
Where you get exceptions, try to determine the problem. You may have to fix up something in SportsTrak and create a new import file or edit the data in MM itself.
A fully successful import will look like this: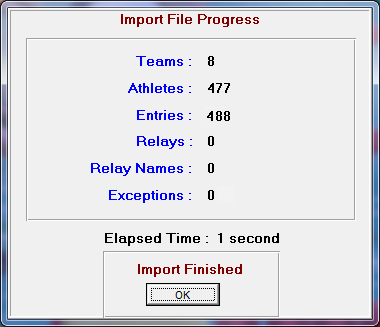 Results of the Import