You require the .txt file created under SportsTrak.
Under Meet Manager for Track and Field
Use menu File > Import > Semi-Colon Delimited Rosters/Entries
Select the .txt file created by SportsTrak

Select the .txt file
Import will immediately proceed, with results displayed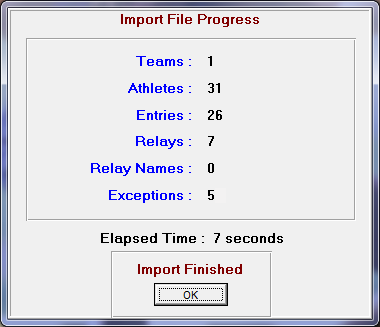 Results of the Import
Import file errors will be displayed in an Exception Report
Where you get exceptions, try to determine the problem. You may have to fix up something in SportsTrak and create a new import file or edit the data in MM itself.

Import Problems