SportsTrak is capable of many ways of operation. That can make for apparent complexity. To assist you we have provided seven wizards that guide you through commonly used processes.

Click this button on the toolbar
No matter what you do in SportsTrak, it is based around running a carnival, described in Wizard 1. Usually it would be futile attempting any of the others if you don't understand the process of running a basic Athletics or Swimming carnival.
The steps in Wizard 1 are fully described here. Other Wizards may not be covered so much in this Help file because they are relatively self-evident.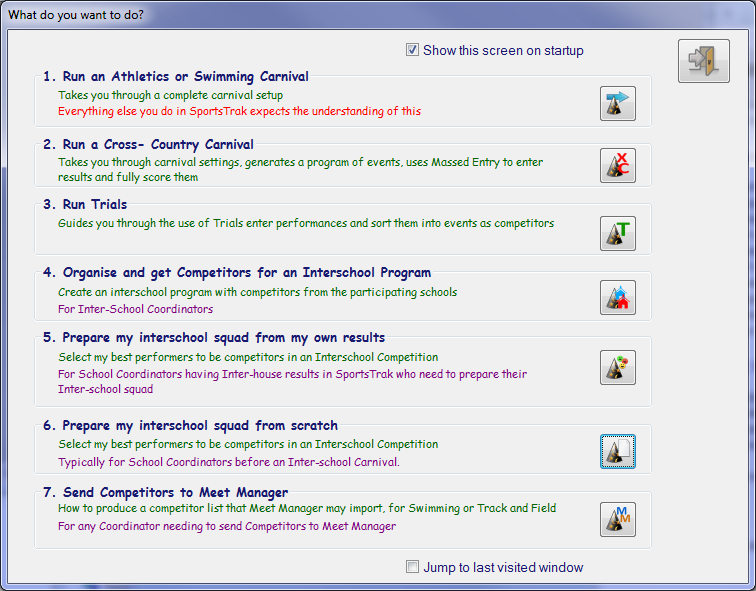 Starting the wizards
All processes in SportsTrak can be performed without the Wizard so as you gain familiarity you will probably leave the Wizard and do things directly from other menu options.
The Wizard always remembers your current step, so tick Jump to last Visited Window when you are continuing an existing wizard.