BookIt 3

Major modification to Template Management
You create templates in the same way, but now explicitly Associate them with a Resource through an Association Window. You may then Apply any number of selected templates at once.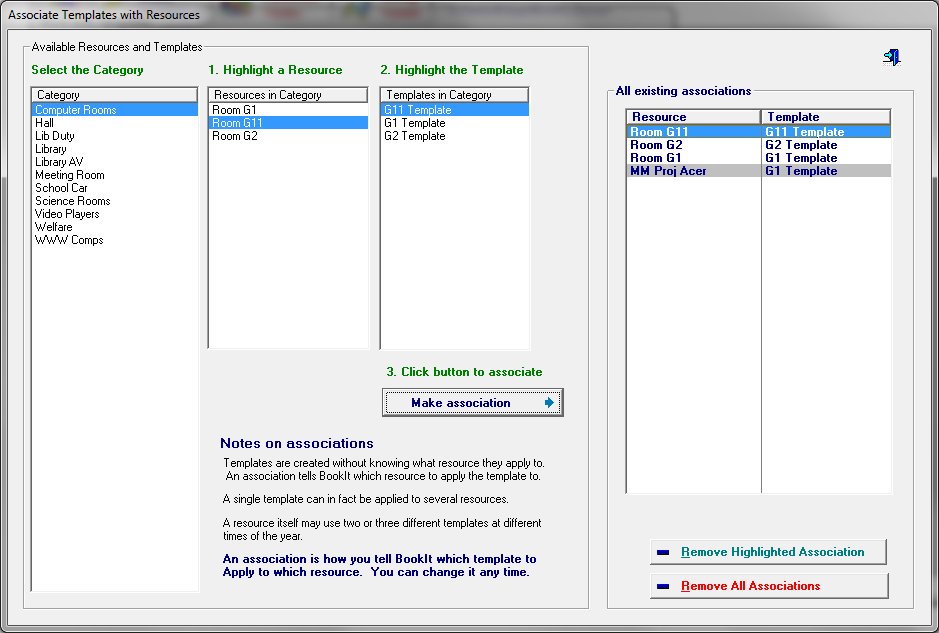 The Association also detects if any resources are linked to a selected resource, and offers to allow that resource to use the same template. See MM Proj Acer in the above screen shot, linked to same template as the parent vresource, Room G1.
When applying Templates you may tag all or some to be applied in one action.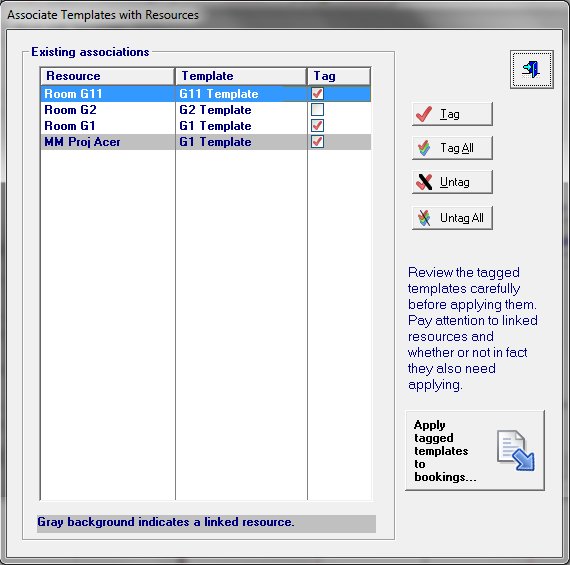 NetBookIt 3
In the Category (or Daily) View of Bookings, until now, 4 resources have been displayed in one screen.
This can now be changed on the screen itself by users.

The number of columns has a maximum of 20. The spin box will not appear for those categories with less than 5 resources. If cookies are enabled, the settings are remembered between sessions, specific to each category.