For first installation of BookIt 3, choose Full Installation.
If, at a later time, you are updating your program, but keeping your own data, choose Install program files only.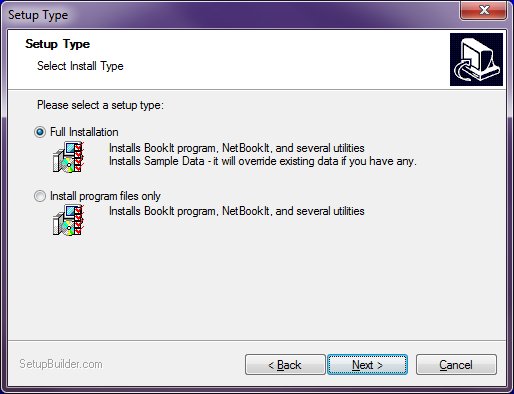 Usually, accept this folder.
You may easily rename it, or move it to a server later yourself.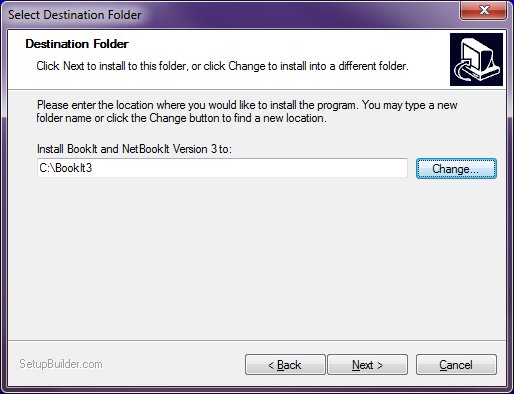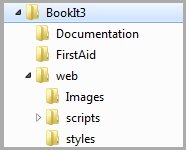 This folder tree will have been created on your computer.
The full user guides for BookIt3 and NetBookIt3 are in the Documentation sub-folder.
All images used in BookIt or NetBookIt will go into the Web/Images sub-folder.