General Printing
As long as a printer is installed under Windows, it will work with SportsTrak. Choose a printer from the File menu.
All reports preview to screen where you can view the output.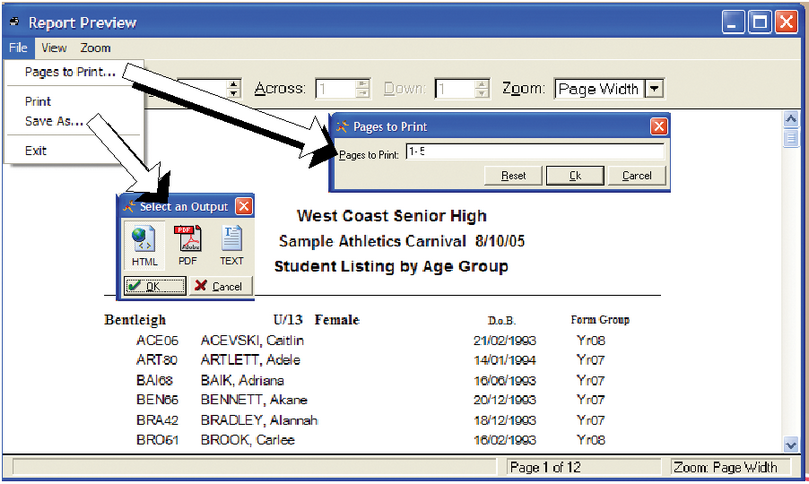 Options on Print Preview
At this stage you may:
➢ cancel
➢ print all pages
➢ select some pages to print
To print specific pages, go to File, Pages to Print. Enter page numbers separated by commas e.g. 1,4,5, or a range of pages by using a dash e.g. 1-5, or combination e.g. 1,5-9.
Print to Text, HTML, or Acrobat Reader document
From the preview window most reports offer the ability to:
➢ print to an Acrobat .pdf file
➢ print to a text file
➢ print to an HTML file
Go to File, Save As...
Select one of the options shown above and you will be prompted for a file name and location, then click Save