Processing into the competitor list
Click this button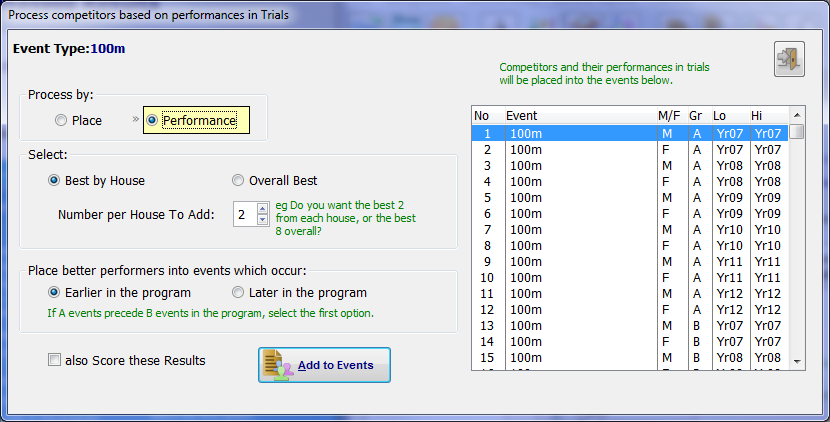 Options for processing
Check the options carefully then Click Add to Events
The process sorts all student by performance then looks for 100m events on the program regardless of the grade. It fills the events with the best performers of the correct gender and level.
This screen shot shows the competitors entered for Events 1 and 2. Events up to 20 have also been seeded.
| | |
| --- | --- |
| Competitors in Event 1 | Competitors added for Event 2 |
Note that the lanes are determined by performance and set to a Vee configuration. This has been done by setting the Lane Configuration for these events before processing the trials.
You may always enter other performances and process again, totally replacing existing competitors based on the newer data.