Starting with a new Data Folder
If you have a folder set up already, use the folder icon at far left of the toolbar to select it.

Jump to Changing to an Existing Data Folder
SportsTrak must have each carnival in its own data folder. See advice on folders here

Creating a new folder
If you don't have a folder already, use the highlighted button, described below.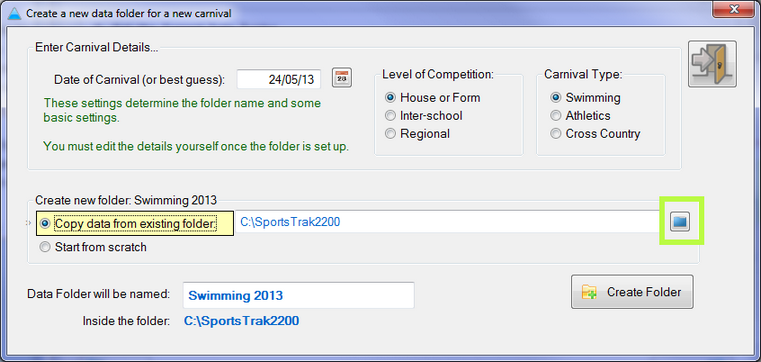 Set details and choose a folder to use as a starting basis
Set the date of the new carnival and other details, but more importantly, use the highlighted button to select an existing folder from which to grab data for your new folder. In SportsTrak it is always easier to modify existing data than to start from scratch in an empty folder.

Choosing _SampData as the folder to copy from
Then Create Folder

Success message
Data Location
Always be aware of it!