Use the toolbar button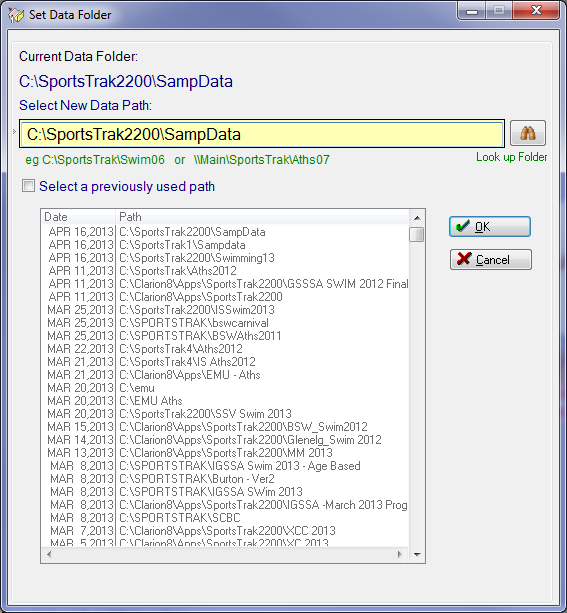 Set Data Path
This window opens to the current data path.
You may change it by selecting a new path with the lookup

Previously used paths
When SportsTrak closes, any new data path is saved in the Previously Used Paths list shown below.
To select one of these:
Tick the option Select a previously used path
Choose the one you want
Click OK
Selecting a previously used path
Warning
It is poor practice to use the program folder (C:\SportsTrak2200) as your data path!
Always use a subfolder.
Deleting
Delete paths in this list that are no longer required or don't exist. This will not delete the actual folder.

The delete button appears when yopu activate the previous paths