Forms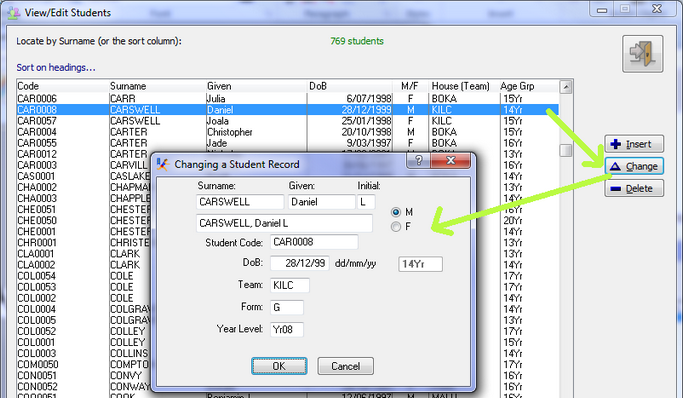 A form being used to update the student's details
Moving between Fields
➢ Press <TAB> to go to the next field
➢ Press <SHIFT-TAB> to go back.
In this example, the program of events can only accept standard event names.

The little button to the right of Event Name calls the lookup table from which you may select the event.

If you type an event name yourself and get it wrong, the lookup table automatically pops up.

Looking up an event name
Stuck on a lookup?
<ESC> to break out.
Sometimes you want to quit a form but a lookup keeps getting forced on you. Close the lookup and click <ESC> on the form, which closes the form without saving the data.